Heineken Experience VIP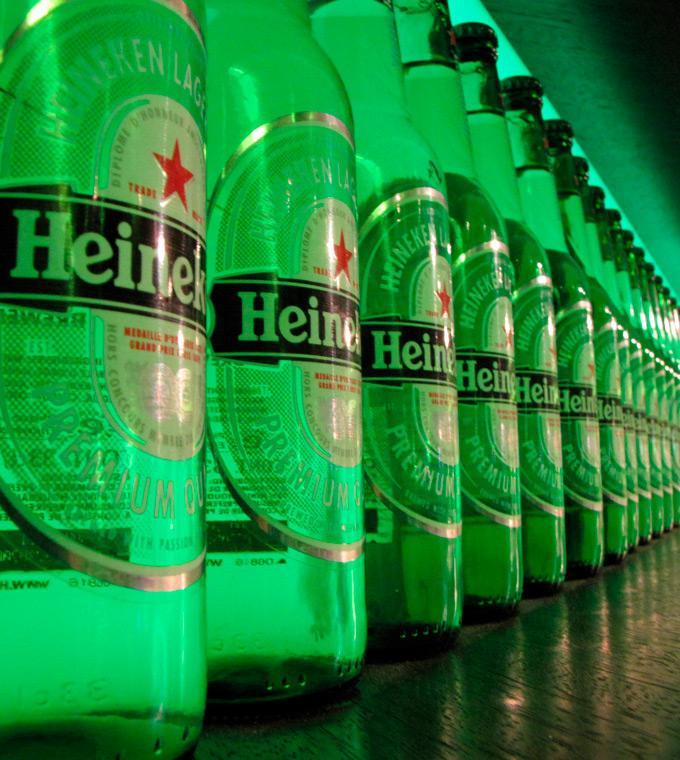 VIP TOUR & Beer Tasting Highlights:
• Discover the dynamic world of Heineken at the old Heineken brewery in Amsterdam
• Sample 5 premium beers and typical Dutch snacks
• Receive a personalized Heineken gift (BYOH)
• Look inside the old Heineken stables.
• Duration: 2.5 hours
Overview:
Enjoy an immersive guided tour of the Heineken Experience in Amsterdam, and explore behind the scenes at the old brewery in the historic centre where the beers were first produced. Then, sample 5 premium Heineken beers at a private beer tasting.
Explore Amsterdam's original Heineken brewery, closed for production in 1988 when it could no longer meet the high production demand. Now a unique tourist attraction, the Heineken Experience welcomes over 900,000 visitors from across the globe per year.
First, enjoy a guided tour through the old brewery. Learn the history of the Heineken Company. Hear about the 4 natural ingredients used to make the beer, and discover the full brewing process. Learn how Heineken partners with high profile brands for maximum exposure, such as the UEFA Champions League and the James Bond franchise. Enjoy an exclusive look at the Heineken stables.
Then, a Heineken connoisseur will take you to an exclusive space within the brewery to sample 5 premium beers, along with some famous Dutch cheeses and bitterballen snacks. Your guide will provide extra information about the beers as you taste them.
What's Included:
• VIP guided tour of the Heineken Experience
• 5 premium beer tastings
• Exclusive tour of the stables
• Bites
• Special gift (BYOH)
What's Not Included:
• Any extra drinks and food
Good to Know:
• Visitors under 18 years of age cannot take part in the VIP tour as it involves tasting beers
• The VIP tour is not available on Saturdays
• Maximum number of participants per guide is 10
• Based on availability

• Minimum required number of participants is 2

Your ticket will be sent within 24 hours in a separate e-mail.

Tickets will be sent via e-mail!